Following the sheer bloodbath that everyone saw throughout November, winners continue to become rare gems and are unable to defy expectations. Despite these seemingly insurmountable odds, several names in the crypto game have performed impressively, and have gained by a significant margin over the prior week. At the time of writing this newsletter, the following names stand as being top gainers for the week: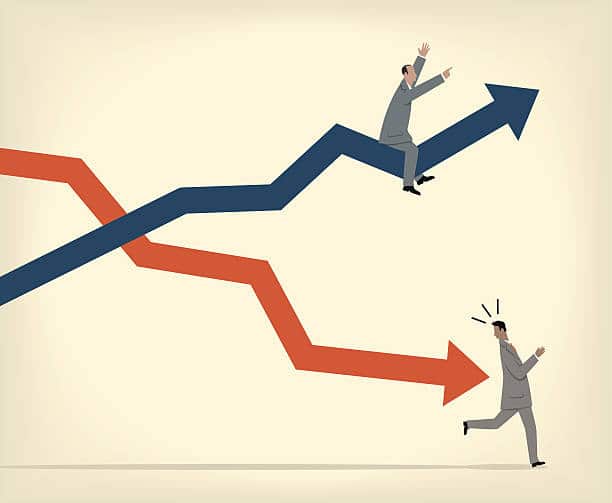 Top Weekly Crypto-Gainers
DinoLFG
The DinoLFG (DINO) rise over the last week, has been one of the most significant in the cryptocurrency realm. During this period it saw a sustained price take-off pushing it from $0.0023 to the $0.0133 point, amounting to an almost 480% climb. This comes as the developing team has announced major ecosystem updates throughout the week, including the launch of the Dino Bank and Dino Game tokens. It must be noted, however, that volume on DINO dropped from almost $37 million to $8 million in merely two days.
SONM BEP-20
With a trading volume of over $1 billion, SONM BEP-20 (SNM) stands as the largest winner of the week, in terms of the sheer magnitude of how much it has been traded in the market. SNM has been seeing a surge in popularity following the FTX scandal, given its commitment to fog computing, which uses decentralized networking through disparate user devices across the globe. In the last seven days alone, SNM climbed from $0.17 to $1.13, and thus delivered a weekly gain of over 560%.
SBF Goes To Prison
SBF Goes To Prison (SBFP) is one of the most interesting names on the crypto-charts this week. The token is essentially a bet on whether or not Sam Bankman-Fried, the FTX founder will be imprisoned or not. If he does face prison charges, half the SBFP supply will be burned, whereas if this does not end up happening, the other half will be airdropped. Considering that the token made it from $0.19 to $0.82, in just seven days, the market as a whole is actively betting on imprisonment actualizing in the coming months.
HashBit Blockchain
The HashBit Blockchain (HBIT) more than tripled its price in the last week, in its climb from $0.000029 to $0.000099. Its trade volume during this time rose from $400,000 to over $4 million. HashBit too, like similar tokens, has been seeing a bullish upward drive, given its complete PoS concept, and the fact that it has been designed to be resistant against nothing-at-stake attacks.
Marvin Inu
Marvin Inu is currently the hottest meme-coin out there and has taken off today from $0.00000064 to $0.00000377, putting its weekly gains at 490%. This is a meme-coin based on Elon Musk's dog, named Marvin, and hence has been seeing soaring popularity with Musk's launch into the limelight following his controversial decisions after acquiring Twitter. Marvin Inu stands as one of the rare meme coins, which holds substantial utility, with a P2E game, a launch pad, NFTs, and a complete ecosystem.
Top Weekly Crypto-Losers
The crypto spaces unfortunately seem to be awash with losers, as confidence in the wider market continues to plummet each week. The FTX fiasco exposed a fundamental vulnerability across the industry, which cannot be rectified without radical regulatory changes. In the wake of this, the following stand as the week's top losers:
Safuu
Safuu underwent a hard plummet yesterday, falling from $3.312 to $0.018, losing about 99% of its value in price. In a single week, its trade volume figure rose from $55,000 to over $4 million. This sudden price collapse came after the team pulled out of liquidation, without warning, and did not allow holders the opportunity for automatic migration. The lack of transparency and communication resulted in a severe loss of confidence, which subsequently led to a mass sell-off.
VIDT Datalink
VIDT Datalink underwent a hard drop in the last week, after an almost instantaneous plummet from $0.170 to $0.018, losing most of its price in a matter of hours. This had come about following market-wide panic, that had engulfed most names in the crypto-sphere. The recent days, however, saw a bullish rise of VIDT, as bulls believed the drop took it down below its intrinsic value. Volume has climbed to over $90 million, and the gains in the last 24 hours alone stand at 65%. Despite this, VIDT has shed around 80% of its price in the last week.
MetaBeat
The price trajectory for MetaBeat (BEAT) in the last week has been a consistent downward slump, which caused it to fall from $0.0915 to its present price of $0.0201. This translates to a loss of 78% in a seven-day period. Much to everyone's surprise, the downward trend remained uninterrupted, even upon BEAT's listing on KuCoin, and attempts at a social-media-driven price rally for the crypto name.
ROOBEE
ROOBEE has been steadily slipping throughout the last week until yesterday when it plummeted hard from $0.00066, down to $0.00034, losing almost half its price in just a day. This point was an all-time low for the crypto-asset, suggesting a severe lack of confidence among market participants. Throughout the week, this loss stood at over 60%.
Hello ART
Hello ART (HTT) also made it to this week's list of top crypto-losers, after losing over three-quarters in price, over the last 7 days. The cryptocurrency seemingly has caught up in a wider wave of panic, storming through the market, as investors are rushing towards safer investment options with lower risk and volatility. HTT in particular dropped from $0.00851 down to $0.00196, amounting to a 75% drop.