Although 2022 has been ending on an undesirable note, the immediate term has clearly brought on board its fair share of winners. Even though top crypto names such as BTC and ETH have remained immobile lately, some names in the crypto game have taken on spectacular climbs. At the time of writing this newsletter, the top weekly gainers stand as follows: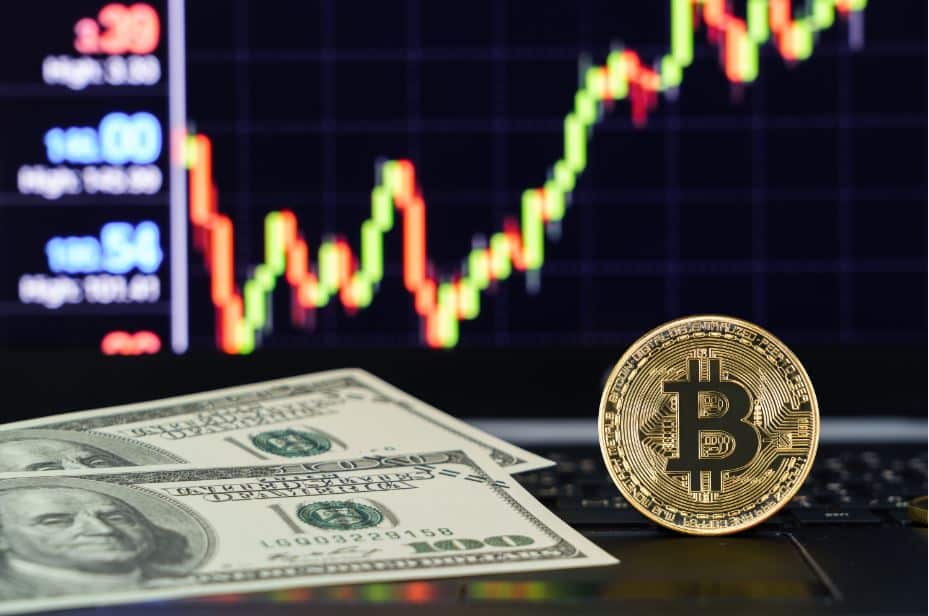 Top Weekly Gainers
hiDOODLES
Following its successful performance of the previous week, hiDOODLES continues its winning streak into the present week too. This time around, the cryptocurrency has taken off from $0.06 to its present high of $0.40, in the span of only seven days. With an impressive trade volume of $2 million, this rise translates to a weekly gain of a staggering 566%. Given its strong potential, the cryptocurrency is increasingly being called another goldmine in the Kucoin exchange.
Convergence
Another cryptocurrency that brought on a spectacular rise was Convergence (CONV), which saw a sudden price explosion on Christmas day. This caused CONV price to shoot up from $0.00044 to a peak of $0.00332, with its trade volume peaking at $9.44 million. Although the cryptocurrency is now "down" to $0.00214, its weekly gains of 386% remain nothing short of incredible.
VAIOT
VAIOT (VAI) is another crypto-name that climbed high in the Christmas rally seen in the prior week, in its take-off from $0.018, peaking at $0.060 on Sunday. In the following days, however, VAI initiated a slow drop, reversing some of its Christmas day gains, putting its net appreciation for the week at 194%. Its volume is presently down from $3.4 million seen yesterday to its present level of $1.4 million.
RankerDAO
RankerDAO (RANKER) too made it to the list of weekly winners, with its spectacular price shoot-up seen on Friday, in an explosion that took it from $0.0029 to a peak of $0.0190. This instantaneous rise of 555% coincided with the RankerDAO project initiating its NFT minting process, which saw volume reach $9.6 million. However, as the hype died down, RANKER stabilized at $0.0074, leaving its gains for the week at 289%.
Medieval Empires
Following its highly successful ICO and launch into the secondary market, the Ertrugrul-themed fantasy game, Medieval Empires (MEE) saw an epic price rise this week. As market bulls rushed this new and promising player, its price took off from $0.011 to $0.024, translating to an impressive climb of 118%. It must be pointed out, however, that MEE saw its trading volume drop from $3.8 million to $1.2 million, in the last 24 hours.
Top Weekly Losers
With a large number of impressive winners, the week also saw its fair share of disappointments, with several cryptocurrencies taking on drastic price falls. At the time of writing this newsletter, the following stand as the top losers of the week, in terms of their price depreciation:
Metanept
Throughout the previous week, Metanept (NEPT) saw a price fall and an especially hard plummet with the onset of Christmas. NEPT has fallen from its price of $0.00410 a week ago to a deadly low on Sunday of $0.00036. This fear had come primarily from a deposit suspension by MEXC and a potential de-listing from Bitmart. Net loss throughout the week stands at 89%.
hiMEEBITS
hiMEEBITS has been slipping hard this prior week, in its fall from $0.017 to its present low of $0.007, translating to a downward movement of 58%. The cryptocurrency seemingly has come to lose favor among its backer's given hidden aspects of its protocol, such as deductions made for every trade conducted. Despite this drastic performance, many of its supporters are claiming that a bullish rise may well be imminent.
Wolf Game Wool
Wolf Game Wool (WOOL) has shown a highly irregular price trend across the last week, with the cryptocurrency seeing price bursts and shootdowns throughout. However, looking at its overall trajectory, we see that WOOL has shed more than half of its price while dropping from $0.042 to its present low of $0.020. In the last few hours, its trading volume has also fallen sharply from $8.5 million to $4.2 million.
Xoloitzcuintli
Another significant name among crypto-losers this week has been Xoloitzcuintly (XOLO), which has been shedding its price throughout the week. In the last seven days, it has seen its price go from $0.00025 to a low of $0.00012, translating to a 52% unrealized loss. However, it must also be pointed out that XOLO also climbed to high peaks during brief instances this week, and reached as high as $0.00111. Evidently, none of these peaks could be sustained for a long period of time.
MELX
MELX (MEL) was another heart-breaker of the week, dealing damage to its holders, in its fall of 48% in the last seven days. However, in the last few hours, its trade volume has taken on a gradual climb to over $1 million, which may be an indication that the market bulls have entered the arena. Time will tell, however, what direction MELX ultimately takes.