In the calm uncertainty of last week, as well as the brief scares and climb-backs, a number of cryptocurrencies made their way to the top, standing as the top gainers of the week. These delivered substantial earnings to its holders, as a result of its impressive growth trajectory. These are as follows: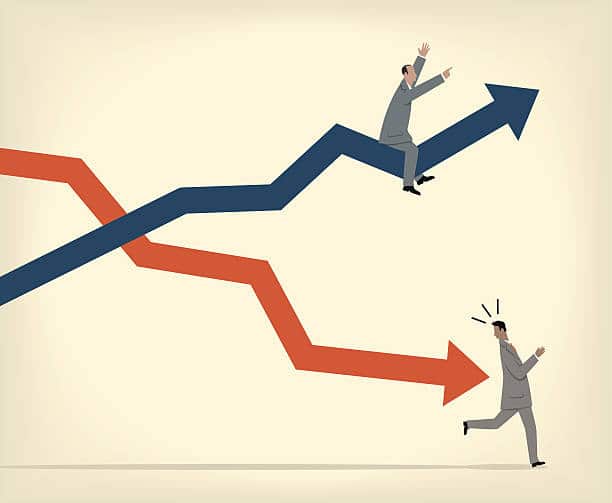 Top Weekly Gainers
Mancium
Mancium (MANC) stood as the biggest winner of the week, more than quintupling its price from $0.98 to $5.65. This impressive 7-day climb amounts to a staggering 476% and has thus allowed its holders to see their investment balloon over a matter of days. Its volume throughout the week has steadily hovered close to the $10 million mark, which it presently still persists on. This suggests that interest surrounding MANC is far from over, with its climb expected to further continue.
SONM BEP-20
SONM BEP-20 (SNM) has been another name in the crypto-verse that had turned heads this week and is likely to continue to do so in the upcoming days. In the last week alone, SNM saw its price shoot up almost to a factor of six, from $0.11 to $0.63 in just three days. In the days that followed, its price eventually came stable at the $0.39 mark. Despite the correction, its gains for the week still stand at over 250%, making it amongst the top winners of the week.
Vita Inu
Vita Inu (VINU), the emerging favorite amongst canine-themed crypto-fans, also performed exceptionally during the week, in its almost 200% rise to $0.00000004316. This cryptocurrency brings with it much hype, as it aims to establish itself as a rival to names such as Shiba Inu and even DogeCoin. This hype continues to rocket upwards, with just the last 24 hours bringing a volume jump of over 240%, and pushing the figure above $6 million. Based on these figures, and interest in VINU on social media, its growth trajectory is likely to see further continuation.
Alvey Chain
Alvey Chain (WALV) saw somewhat of a rollercoaster ride during the past week, in both its price and daily trade volume. As the week started, WALV jumped up from $0.041 to a peak of $0.185. This jump of over 350% took place in only 48 hours, resulting in surging trade volumes. In the tug-of-war between bulls and bears, WALVS saw dramatic falls in the days that followed, along with impressive rises. Its present price of $0.137 puts its gains for the week at almost 120%.
Bone ShibaSwap
Bone ShibaSwap (BONE) also made it on the list of the week's big winners, as it climbed from $0.76 to its present level of $1.92. The cryptocurrency has shown hardly any resistance in its smoothly persistent climb in the last 7-days, which amounts to 153%. Given such an impressive climb, which appears to still be far from its peak, investors continue to rally the cryptocurrency's price. In just the last 24 hours, BONE saw its volume jump from $10 million to almost $55 million.
Top Weekly Losers
The nature of the market is such that winners always follow through with losers. In the prior week, where a number of cryptocurrencies brought substantial gain to those who had invested in them, others faced disappointment in those bringing price plummets throughout the last seven days. The most significant losers, in terms of their price fall, are as follows:
DaoVerse
DaoVerse (DVRS) came in with one of the most substantial losses of the week, falling by over 91%. Starting off the week at $0.031, DVRS is presently down to $0.003. Its price path in the last seven days has been on a persistent free fall with hardly any resistance or fightback. Its trajectory does indicate brief peaks, which are corrected almost instantaneously. Similarly, daily trade volume for DVRS has hovered between the $1 million and $2 million bracket throughout the last seven days.
Satoshi Island
Satoshi Island (STC) was another name among the unfortunate cryptocurrencies of the prior week that fell extraordinarily. In its journey from $7.09 to its present price of $2.55, STC's fall amounts to almost 65% for the last seven days. Although, this loss was cut short, given the 8% gain seen in the last 24 hours, a complete reversal seems highly unlikely. One reason for this is the dramatic fall in its daily trade volume from $90 million yesterday to a mere $13 million today.
Nodle
Nodle (NODL) had fallen by over 60% in the prior week, from $0.019 to a present figure of $0.007. Its price curve shows that NODL suffered the most in the first two days, which saw it fall to its all-time low of $0.0063. In the following days, the price has remained relatively stable, rising and following only marginally above and below this price. It is unlikely for this plummet to continue further, especially considering the fast-falling volume of NODL, indicating that price stability is evidently approaching.
Inflation Hedging Coin
In an ironic twist of fate, the Inflation Hedging Coin (IHC) seems to have succumbed to inflationary pressures, losing over 50% of its price in the last 7 days. Its fall from $0.000270 to $0.000126, indicates that those looking to hedge their savings against inflation ended up losing almost half the value of their capital. In just the last 24 hours, IHC lost close to 30% of its price, with volume continuously falling by the hour. At present, the cryptocurrency is down to a low it had experienced back in mid-June.
hiSAND33
The last of this week's biggest losing cryptocurrencies is hiSAND33, which saw a drop from $0.0574 to below $0.0253, a fall that translates to nearly 56%. In what appears to be a freefall, hiSAND33 seemingly continues its plummet with no end in sight, with every drop bringing it a new all-time low. Amidst this disappointing decline, its trade volume has remained relatively stable at $1 million, which suggests the fight is far from over. Prospects on the basis of this trend, however, remain bleak.