On April 21, the digital cinema equipment and services company, Moving iMage Technologies Inc. (MITQ) surged big in the after hours. The stock after falling down by 4.96% in regular trading, rallied by 34.78% in the following session. Thus, MITQ was trading at a value of $1.55 a share in the after-hours while it closed the prior session at $1.15.
The reason for this rebound and upsurge was the company's strategic partnership news with SNDBX.
MITQ's Partnership with SNDBX
The digital cinema tech company has partnered with SNDBX for bringing the complete theatre experience to the gaming and e-Sports market. SNDBX is a leading promoter and manager of amateur gaming and e-Sports leagues hosted in cinema auditoriums.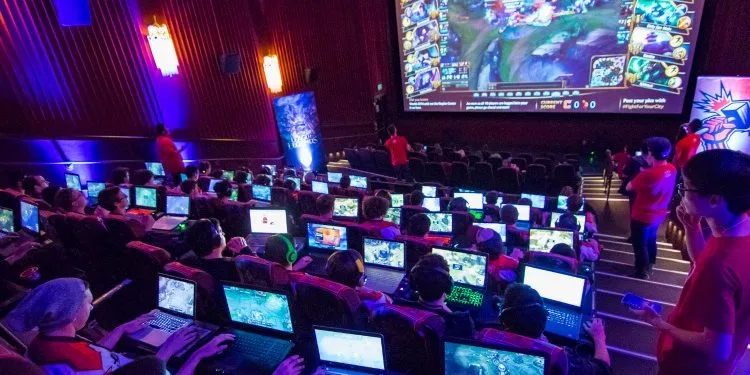 According to the partnership, the company will be the official technology systems integrator for SNDBX. Both the companies will also be cooperating on business development initiatives around the introduction of the gaming niche to the local cinema experience.
Hence, this strategic partnership will expand the company's market opportunity as it enters a new market of e-Sports and gaming leagues. Moreover, the proposition is a win-win for all parties involved. Besides being a source of the expanded market opportunity for MITQ, it will allow SNDBX the quick deployment of competitive e-Sports technology in support of its cinema strategy. Additionally, theater operators will also get to monetize their excess auditorium capacity and increase concession sales.
Industry Overview
The digital cinema industry was severely hit by the pandemic as all theaters and cinemas were closed to help curb the fast infection rate. Currently, the industry is still recovering from the impacts of the outbreak but positive signs have been seen as the box office continues with multiple blockbusters. Analysts are now expecting string recovery in 2022 as technological and overall theater up-gradation continues.
What to Expect from MITQ?
MITQ has also been showing positive signs of recovery as it posted a huge increase of 113% YOY in its latest sales. With the initiation of government grants and upgrade cycles for both technology and facilities in the market, the company expects robust growth not only in the ongoing year but in 2023 as well. The company is expecting a sales growth of 93-121% for fiscal 2022. But this expectation was before the company dived into the new niche of bringing gaming and e-sports into cinemas.
Conclusion
MITQ stock had been rallying in the after-hours on Thursday as investors were celebrating the new partnership of the company. Expanding market opportunities, the new partnership with SNDBX will contribute to the continued growth of the company.