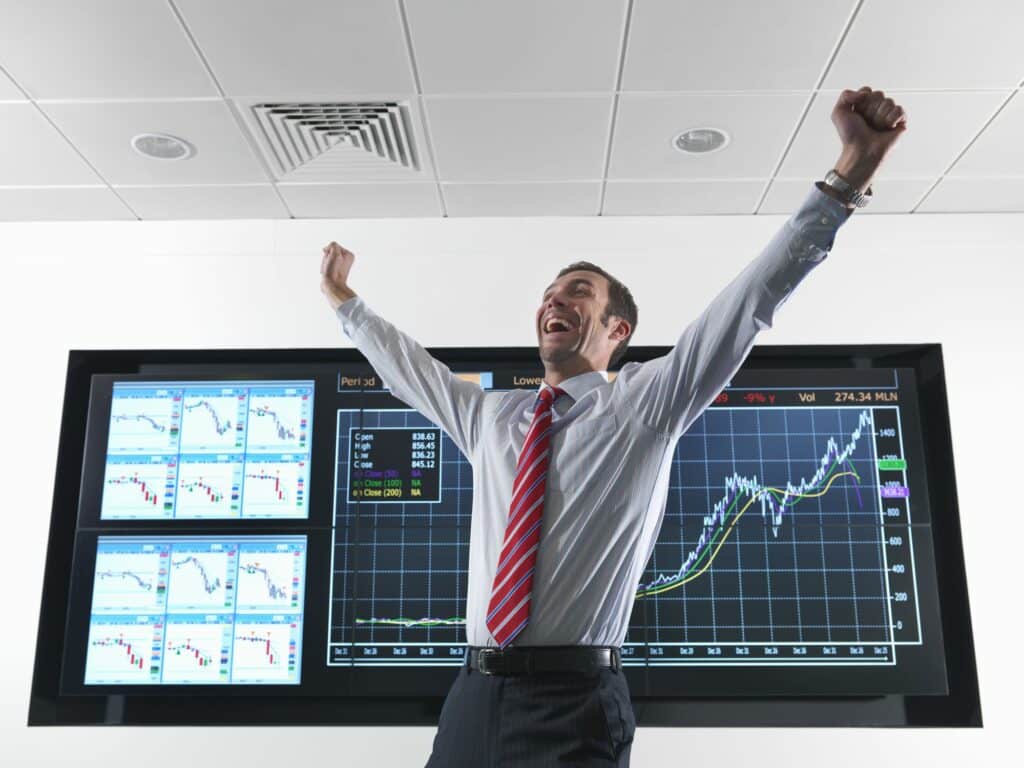 Although the wider crypto-market is experiencing panic and heavyweights like Bitcoin and Ethereum are struggling to maintain their prices, there are certain names in the crypto-domain that appear to have defied the odds and broken previous levels. Since these cryptocurrencies have just gained momentum, they are expected to continue rising to record highs.
As of the writing of this Stocks Telegraph update, the following cryptocurrencies hit the ATH mark:
ATH coins
Portugal National Team Fan Token
Portugal National Team Fan Token (POR) made it to the list of recent cryptocurrencies that hit a new ATH mark, at $6.36. The token has been a rising bull ever since mid-July, from when it has been rising staggeringly. In the last three months alone, POR has ballooned by over 800%, and its recent record high delivers it a new milestone achievement.
Square Token 
Square Token (SQUA) was another cryptocurrency name that turned heads on account of its epic rise and finally hit an ATH. The token started trading at $19.50, back in January this year, which plummeted down to $3, from which it never truly recovered until very recently. Following a series of price bursts in recent months, SQUA shot up to over $21 today and appears to be in full climb mode.
Goat Gang
Goat Gang (GGT) the 3-month-old cryptocurrency, has had a history of stepping up its game, every other week or so, pushing up its ATH, and setting a new baseline. In the last 24 hours, GGT maintained this winning streak and pushed up its ATH to $150. This could consistently be surpassed in the following weeks and months if it holds upon this momentum.
Streakk
Streakk (STKK) is yet another big winner, which has a reputation of consistently climbing to new highs, since its trade initiation 50 days ago. Its recent ATH of $238 is remarkable, given that the peak was short-lived, with STKK falling back down to $215. However, given the cryptocurrency's growing trade volume above $1 million, this peak could be surpassed in the following days once again.
Metanept 
Metanept (NEPT) has proven to have one of the most epic comeback tales this week, reaching record levels of high. Ever since the cryptocurrency began circulating the market early last month, it has been on a steady decline resulting in a slow-bleeding price loss. Things took a turn this week when on Monday its price saw a growth explosion of over 3000%, which pushed it up from $0.0095 to $0.30, in a matter of hours. Although this peak was corrected almost instantaneously, it has set a new baseline of $0.10 for NEPT.
Top Moving Cryptocurrencies (24H)
Alongside ATH names, another way to spot market winners is to look at the cryptocurrencies that have had the biggest price increases over the past 24 hours. Despite the panic dominating the market, it is apparent that traders are going all in and placing strategic bets on crypto-assets they believe to be profitable. Market participants have sufficient incentive to join in on these moves because of their volume and upward tendency, which contributes to the remarkable increases. The following cryptocurrencies are making the largest moves for the day, as of the writing of this update:
Primal 
Primal (PRM) was amongst the biggest winners today, given that it almost tripled its price from $0.010 to $0.028, with a gain amounting to almost 180%. At a certain point during the day, its price stood at $0.04, which put its gains at 400%, and soon saw a correction to a stable level. PRM's trade volume also appears stable at above $1.1 million.
Sashimi
Sashimi was another big riser of the day, which exploded in the last 24 hours to epic proportions. Its sudden rise of 425% from $0.0061 to $0.032 took place in a matter of mere hours and took the market by storm. Although this jump saw immediate correction, Sashimi saw a volume surge from $60,000 to over $1 million. In the rises and falls, the cryptocurrency saw a net gain of 120% at the end of the day.
OAX
OAX is another name to keep on your radar, given the spectacular wins it has been delivering. The cryptocurrency has been rising steadily for the last two weeks but has entered rocketing climb in the last two days without stopping. During the last 48 hours, OAX has almost doubled its price from $0.23 to $0.45, with the gains of the last day alone standing at 44%. With a trading volume of a staggering $20 million, it is evident that the hype around OAX is at a stellar margin.
Neblio
Neblio (NEBL) also made the news given its 33% climb in just a 24-hour window. Its growth spurt traces back to yesterday when it started climbing up from $1.63 to its present price of $2.51, putting its gains for the two days up at 54%. These gains are remarkable considering how fearful the wider market is at large. These gains are therefore going to the most daring traders that can tolerate a high degree of risk.
SpaceMine 
SpaceMine (MINE) proved to be another spectacular climber for the day with its 36% price jump coming seemingly out of nowhere. Volume has remained remarkably stable for MINE throughout the 24 hours that brought these gains, which suggests that it may very well attain stability at this level throughout the next day.