Even though the wider crypto-market as a whole is currently experiencing severe stresses, and market sentiment remains locked in on the extreme fear zone, several names in the crypto-sphere have performed tremendously. Some, in fact, have gone on to set records, by achieving all-time highs in their price. At the time of writing this article, the following cryptocurrencies have set new ATH points in recent days:
ATH coins
MyOwnItem
MyOwnItem (MOI) has been on a slow bearish fall since June of this year, shedding its price from $0.042 to $0.025. Things took a turn for MOI during November when the cryptocurrency changed gears, and took on an incredible upward climb. Since then, each day has seen MOI push up to new heights, and set new ATH records. Most recently, the crypto-asset climbed by a further 9% and set a new benchmark of $0.086.
Snowflake 
Snowflake (SNOW) has been in the trade for barely a month and has been raising the bar with each coming week. The bullish rally surrounding this crypto-name has been so consistent such that its all-time low remains its initial price of $0.0039 upon launch into the market. Today, SNOW crossed the $0.0053 mark, indicating that its holders have been seeing their investment grow remarkably, in just a few weeks.
bitcastle
bitcastle (CASTLE) has had a volatile journey since its launch into the market in September this year. CASTLE is the official token for the bitcastle exchange, which has been in operation in the Asian markets since 2018. Today, the token surpassed all prior records, and made it to $0.00040, against all odds. Soon after, however, it had fallen to $0.00037.
CryptoFi 
CryptoFi (CFI) had its ups and downs throughout November but began an explosive growth trajectory on Sunday. Since then, CFI has climbed from $0.00017 to an all-time high of $0.00284, in less than a week. The fully verifiable blockchain aspect of this project is gaining significant traction in the market, as investors are turning towards trustless systems, in the wake of the FTX contagion.
Flag Media 
Flag Media (FLAG) also undertook an epic climb in recent weeks, which saw it take off from $19 to finally crossing the $30 point. This was a significant milestone for the crypto media project. After this high point had been achieved, however, FLAG saw its trade volume collapse by almost 95%, which suggests that the bullish rally may have halted for now.
Top Movers (24H)
In addition to crypto-names which have made it to their all-time highs, another category of high-achievers stands in the top movers. A number of cryptocurrencies are currently undergoing phenomenal price rallies, as a result of which their prices have appreciated by significant margins in the last day alone. At the time of writing this article, these top movers are as follows: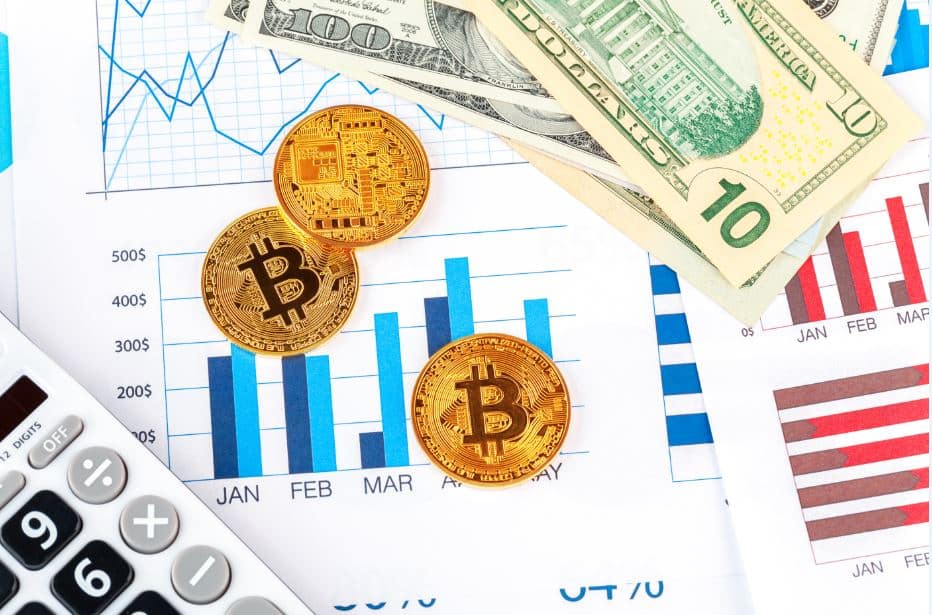 OpenAI ERC
 OpenAI ERC has had a wildly successful day today, as it saw its price almost triple in the last 24 hours alone. During this period, OpenAI climbed from $0.0103 to $0.0302, as crypto-trade volume approached the $1 million point. The craze surrounding this bullish price rally seemingly links to the project's potential in a widely speculated Twitter integration. Whether or not these rumors are true remains to be seen.
Mundocrypto
Mundocrypto (MCT) was also on the top of the crypto-charts today, in terms of price movement, considering that it more than doubled its price from $0.23 to over $0.49. Trade volume has also been consistently high at the $3.5 million mark, suggesting a sustainable trajectory. The core interest surrounding MCT seems to come from market participants based in Latin and South America.
EarthFund
EarthFund (1EARTH) stands as the most popular name today, purely on the basis of its daily trade volume, exceeding the $5 million mark. As part of this rally, 1EARTH saw a price jump from $0.014 to $0.026, during the day. However, as the bears and bulls battled it out today, the crypto asset fell to $0.0019, translating to a net gain of 38% during the day. Its backers are eagerly awaiting the weekend when the EarthFund platform will officially go live.
Amazy
Amazy (AZY) has also been a favorite today in the market, with its daily trade volume rising high above the $4.8 million point. In the last 24 hours alone, AZY rose from $0.042 to $0.067, translating to a gain of almost 60% in a single day. Most of the bulls supporting this crypto fitness app seem to be Russian investors, who have been increasingly turning towards blockchain following crypto encouragement by top-level state officials.
Tao Te Ching
Tao Te Ching (TTC) saw its price rise by 43% and its trade volume rise by a whopping 875%, both in the last 24 hours alone. The project is an interesting one, due to its very low supply, giving it a present price of almost $160, and a market capitalization of less than $800,000. One reason for its price rise, and volume figure of over $1 million may link to news to a possible CEX listing, due to which many hope for a price explosion.