When looking at the highest dividend-paying stocks, investors tend to objectively judge solely on the basis of objective yield-related metrics and fundamentals. However, in many cases, investors show a preference for specific economic sectors, given the potential they find them to hold. For this reason, the specific sector the stock belongs to, also plays a critical role in their judgment of whether or not to add to their portfolio.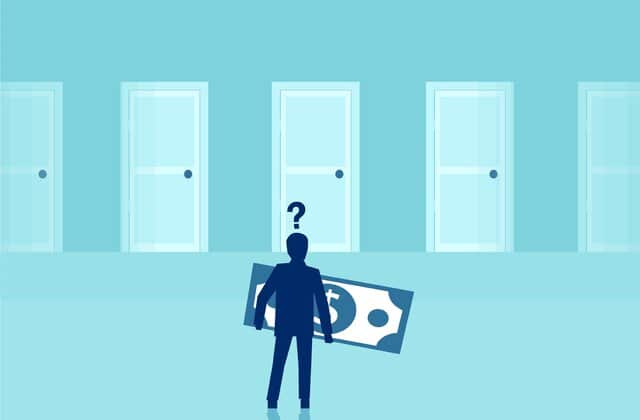 There hardly comes a better time to invest in stocks for those chasing dividends than in present circumstances. The raging bull market has come to a halt, leaving stocks of all classes trading significantly below their prices from barely a year ago. Although the S&P 500 has been recovering in the prior months, prices for many stocks still do not match up with robust fundamentals. The result is stocks trading at a discount, with inflated dividend yields. Accumulating these stocks in the present would result in a hefty dividend return, with a relatively small investment amount. In this article, we present the 7 highest dividend-paying stocks that belong to different sectors of the economy. This would allow sufficient diversification for those that seek to hold a safe and robust portfolio, delivering them dividend returns. It would also help point to which stock pays the best dividend in each sector.
Energy Sector – Exxon Mobile
The first name we present is the well-known oil and gas giant, Exxon Mobil Corp. (NYSE: XOM) which is a great stock for any dividend chaser to consider investing in. Dividend seekers would be pleased to know that Exxon Mobil has been rolling out dividends to its shareholders for an incredible 140 years. This means that throughout all the global stresses of the 20th and 21st century, XOM holders have without fail been earning a share of value through the company. At present, the company's dividend yields at 3.78%, which stands above the sector median of 3.11%. This impressive yield enhances the attractiveness of the company to a significant degree.
Shareholders can rely on the company's robust business model. Its upside potential is further boosted by the deleveraging it has undertaken, capitalizing on the high cashflows earned during the high-margin inflationary period in the last year. Its strong balance sheet makes it capable to ride through broader headwinds in terms of supply chain complications, and geopolitical uncertainty.
Healthcare Sector – Medtronic PLC
Next up, we move onwards to the healthcare sector and take a look at the medical technology's global leader, Metronic PLC (NYSE: MDT). The company, which holds a market cap of $125 billion dominates the markets of each segment it occupies at a global level. These segments include diabetes, cardiac & vascular, minimally invasive therapies, and restorative therapies.
Given the strong market position this giant occupies, it has transformed itself into a free cash flow generator, by tapping into global demand for medical technology across hospitals. In its first quarter for 2022, the company reported a free cash flow figure of a whopping $5.2 billion. The result is an extremely strong dividend cushion. This means MDT is highly capable of sustaining and growing its dividends over time, as opposed to companies buried under overwhelming debt. It further holds a healthy 2.89% forward dividend yield, in comparison to the healthcare average of 1.34%.
Industrials Sector – Genco Shipping & Trading Limited
In the industrial sector, if we have to pick the highest dividend-paying stock, there is hardly a better pick than Genco Shipping & Trading Limited (NYSE: GNK). In the wake of bearish panic in the wider market, and broader macroeconomic headwinds, Genco has remained relatively stable throughout the year, falling by a mere 2% in the last 12 months. This comes despite the improving fundamentals that the company has been experiencing lately. In its most FY22Q2 results, Genco reports a 13.85% year-on-year revenue rise, and an exceptionally impressive 47% EPS jump.
The GNK share price remaining unchanged in the wake of such impressive results indicates the significant discount it is presently trading at. As a result, the company's forward dividend yield stands at an incredible 11%. Buying the stock now while its yield is in double-digit figures would be a great investment. To add to this dividend king's strengths, the management has stated that it is confident that drydocking costs will be substantially lowered during Q3. They have also hinted at diverting some of this value towards a potential dividend hike.
Financial Sector – Ares Management Corporation
Next up, we turn to the highest dividend-paying stock, which belongs to the financial sector, and which holds extremely promising growth prospects. We are talking about none other than ARES Management Corporation (NYSE: ARES), which is a US-based alternative asset management and direct lending group. Given its unique business model, it remains largely resilient to macroeconomic headwinds, which makes it less cyclical than its peers in the financial sector.
Given the stock's 24% rise in the last month alone, it no longer is a value stock but remains extremely robust fundamentals and prospects. With rising interest rates, ARE's forward prospects remain extremely high and enhance profit margins. The CAGR of ARE's dividends in the last 5 years stands at an impressive 19.4%, owing to these interest rate trends. With its 75.5% payout, most of these benefits are diverted to shareholders in the form of dividends which yield 3.3%. Hardly does one come across such a high payout rate, while still benefiting from promising growth potential.
Consumer Staples Sector – Flower Foods Inc.
Next up, we turn to the highest dividend-paying stock, which belongs to US bakery product leader, Flower Foods Inc. (NYSE: FLO). Flower Foods has many things going for it, which would spark the interest of any dividend seeker. For one, the company has been enjoying tremendous growth, at a rapid pace, and is likely to do so well into the future. It is an all-weather company capable of surviving tough macroeconomic pressures, by passing over increased cost burdens to its customers. This price inelasticity makes the business highly resilient. Moreover, its large size and placement give it high levels of efficiency resulting from economies of scale. This gives it a significant competitive advantage over its regional peers.
Flower Foods has consecutively upped its dividend payments to shareholders in the last 8 years. This shows its resilience given all the macroeconomic stresses of this period, including Covid-related lockdowns and restrictions. Its 3.2% dividend yield with a 67% payout makes it highly promising for those looking to strengthen their portfolio against inflationary or recessionary pressures.
Communication Services Sector – Lumen Technologies Inc.
Lumen Technologies Inc. (NYSE: LUMN) is a tech company that offers communications services throughout the United States and internationally. Owing to macroeconomic stresses and other headwinds facing the wider communication sector, Lumen too faced the adverse impacts of a business slowdown on its results. Its revenue had seen a 6.3% YoY decrease, as a result of these wider pressures.
Despite these conditions, Lumen enjoys substantial cashflows which allow it to cover its dividend commitments with relative ease.  The management claims its cash flow position allows it to sustain dividends to shareholders well into the foreseeable future. Its low price and commitment to dividends have brought up its dividend yield to an incredible 9.4%. A yield of such a high magnitude is unlikely to remain this high, once the company overcomes present, short-term challenges.
What is most impressive about LUMN is the immense growth potential it possesses, looking beyond short-term obstacles. The company is increasingly committing to quantum fiber operations, which resulted in 25,000 new subscribers in its most recent quarter. The company has sold off redundant assets to deliver net proceeds of $7 billion, which will be allocated to this high-growth domain. This is likely to further boost its dividend attractiveness.
Consumer Discretionary Sector – Target Corporation
We end our list of the highest dividend-paying stocks, with the undisputed dividend king itself, Target Corporation (NYSE: TGT). The stock has always been a favorite among dividend chasers, but two recent factors bring its attraction to unprecedented levels. The 17% price plummet in the last six months makes the stock's dividend yield highly favorable. Secondly, a recent dividend increase announcement by management to $1.08 per share, shoots up its forward yield from 2.55% to an impressive 3.10%. This dividend increase amounts to a whopping 20%. The result is a present yield of 2.61%, which is the highest Target has ever offered.
TGT is not only the highest dividend-paying stock but one that orders exceptional stability and growth prospects to one's portfolio. It is extremely well-suited to survive through the worst of inflationary pressures, given its business model. Its large scale offers it a substantial competitive advantage over most players in the industry.
Conclusion
Every economic sector offers unique strengths that are most well-suited against a different set of circumstances. Dividend seekers tend to prefer stocks belonging to specific sectors, over those belonging to others. In this article, 7 different stocks have been highlighted, ranging from 7 different sectors. The list points out the highest dividend-paying stocks in each sector. Each of these is well suited for inclusion in any dividend chaser's portfolio, given their strong fundamentals.