The clinical-stage healthcare company, Kaleido Biosciences Inc. (KLDO) announced ceasing operations altogether on Friday. The company's SEC filing revealed plans to wind down operations, total staff lay-off, and voluntary Nasdaq delisting.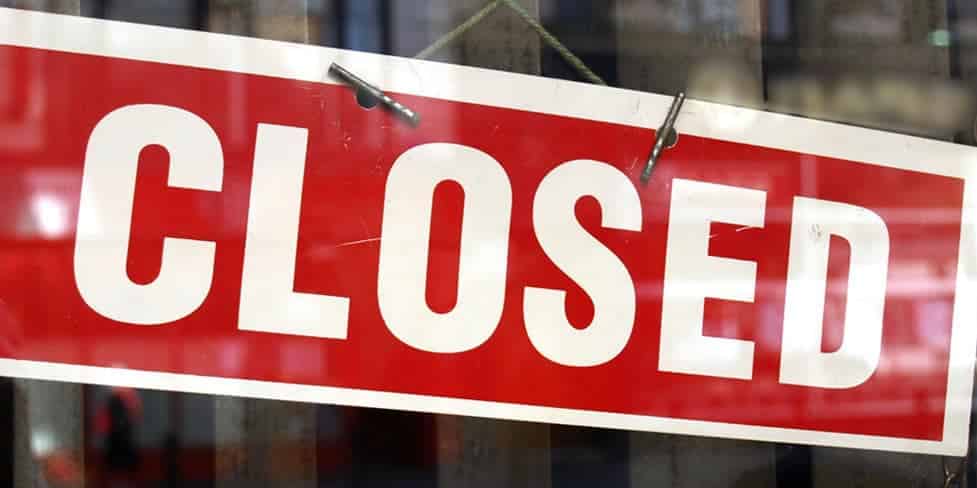 Thus, currently, the investors are trying to make some final profit from KLDO stock before the wind down by the end of the month. KLDO stock rebounded in the after-hours on April 12, to add 16.28% at $0.2000 after it plunged to an all-time low. The prior session had reported a fall of 14.72%.
KLDO's Latest SEC Filing
On April 8, 2022, the company submitted a filing with the SEC detailing formal voluntary delisting notice to Nasdaq, company wind down and staff lay off. On the same day, the company delivered its formal notice to Nasdaq for voluntary delisting its common stock from the exchange. This delisting comes in connection with the company's cessation of all operations.
Moreover, KLDO is also said to have laid off its entire workforce on Friday as part of the wind-down process. In connection, the company's president, CEO, and director Daniel L Menichella also tendered his resignation from all his roles in the company on Friday.
In addition, the company now plans to file Form 25 with the SEC by April 18, 2022, to effect the voluntary delisting. Hence, the delisting is expected to be effective by April 28. Following the delisting, the company also intends to file Form 15 for the suspension of its Exchange Act reporting obligations.
What's Going on?
The company's cessation of operations did not come as a complete surprise as it has long been waving red flags.
Last August, KLDO was given a warning letter from the U.S. FDA over a Covid-19 study program. The letter raised concerns about the study evaluating KB109 microbiome therapy as a medical food rather than a drug. The company failed to seek an IND application for the study as FDA said the trial did not meet any clinical trial requirements for a drug. On the other hand, the company argued there's no need for IND authorization for KB109 as a food.
Even before the warning letter, the company had been in a financial crunch with dwindling cash and increasing doubts. Moreover, the annual report for 2021 marked just $38.5 million in cash at the end of the year which was not enough to run operations through 2022. While the company said to raise capital through financing or collaborations, all the options failed to be materialized as shared in the latest filing.
Conclusion
Failing to secure any kind of cash source after ending its agreement with COPD Foundation, halting its Phase 2 trial, and January lay-offs, KLDO finally decided to cease all operations. KLDO stock plunged to all-time lows following the decision but is now going up as investors pose for some final profits.