The legendary, Oscar-winning icon of theater, Sir Anthony Hopkins has announced a partnership with the digital media company, Orange Comet. As a result of the collaboration, a series of NFTs will be released, that aim to showcase iconic scenes and artistic images that are associated with Hopkins masterpieces throughout his time as a filmmaker. The works have been dubbed as "The Eternal Collection", and could possibly be setting a new precedent as to how legendary art could be memorialized.
Tencent's Huanhe, which is one of China's largest NFT platforms has ceased sales of new non-fungible tokens, barely a year after initiation. The news comes as a surprise to Chinese NFT enthusiasts, and is a result of increased scrutiny by regulators. Although the release of new NFTs will no take place, users may still hold, display or seek refunds for existing tokens. The setback could have far reaching implications for NFT markets and its technology worldwide.
The Solana-based wallet provider, Phantom, has recently come up with a new feature that identifies, and burns spam NFTs, which hacking groups typically send out. Every time users deploy the burn feature, they receive a miniscule amount of SOL coins. NFT technology is still in its early days, so such breakthroughs indicate significant progress towards the crypto-ecosystem becoming more refined over time.
NFTs to Watch
Swampverse
The Swampverse NFT by Swamps is one that has everyone's heads turned, given its incredible rise of over 1620%, in the last 24 hours alone. Swampverse offers 9,599 frog-themed collectibles which essentially serves as a membership token, giving its holders the right to certain privileges and rewards. The Swampverse itself is a tightly-knit community with play-to-earn games, limited merchandise, and other events take place. Swampverse offers a fun way for individuals to make an entry into the world of NFTs.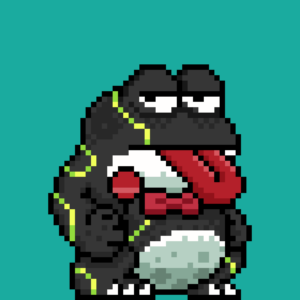 Cosmic Clones
Yet another NFT that has been surging in popularity is that of Cosmic Clones, which saw a price jump of nearly 952% in a mere 24-hour span. The collection features a set of 5,555 pieces of uniquely designed, hyper-realistic digital art featuring "eggs" of Mutants that have been absorbing the life-force of the planet and ready to grow.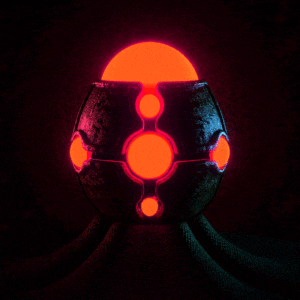 When eggs trade amongst individuals, they 'warm up',  their chance of hatching to reveal a legendary mutant rise significantly. Through the Opensea platform, the revelation of 10 legendary eggs take place from amongst those traded, whereas the rest will randomly spawn within common eggs. The ecosystem encourages trade, collaboration, and a sense of community amongst Cosmic Clone holders.