On March 28, Soleno Therapeutics Inc. (SLNO) took a harsh hit and crumbled down in the after-hours session. This downfall comes from the company's latest news regarding a proposed public offering of its common stock.
SLNO stock was already trading in the red during the regular session but the public offering news escalated its fall in the after hours. At the close of the regular session, the stock had a value of $0.2876 per share with a loss of 3.68%. In intraday trading, the stock fluctuated between $0.2850 and $0.3100 at a volume of 945.9K shares. Following the announcement, the stock plunged deep in the after-hours to lose a huge 23.50%. Hence, SLNO stock was trading at a value of $0.2200 per share in the after hours. The volume of the session remained active with 679.74K shares exchanged.
The rare diseases novel therapeutics developer, Soleno Therapeutics Inc. is focused on metabolic and neurobehavioral disorders. Founded in 1999, the company has a market capitalization of $23.83 million with its 79.81 million outstanding shares. Currently, SLNO stands on a year-to-date loss of 29.85% while it lost 76.81% last year.
SLNO's Public Offering
On Monday, the company announced its intention of offering its common stock shares in an underwritten public offering. Moreover, the offering will also include pre-funded warrants for the purchase of SLNO common stock. One share of common stock or a pre-funded warrant will be sold together with a common warrant for buying a common share which will be immediately exercisable.
The company plans to use the net proceeds from the offering for funding its ongoing R&D efforts focused on its lead candidate along with general corporate purposes. Furthermore, the book-running manager for the offering is Oppenheimer & Co. Inc.
The terms, conditions, and size of the actual offering were not shared.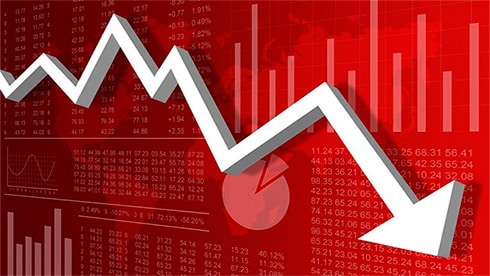 DCCR tablets Updates
Diazoxide Choline Extended-Release tablets (DCCR) is the company's lead product candidate for Prader-Willi Syndrome (PWS).
On March 09, the company announced that Running for Research – Prader-Willi Syndrome (RFR) will fund an investigator-sponsored clinical study of DCCR in early phase PWS patients. The RFR is an organization that raises private donations for advancing the science around PWS.
Expected to be a multi-center trial, the study will evaluate the effects of DCCR in pre-hyperphagic patients with PWS.
SLNO's Recent Participation
On February 15, SLNO participated in BIO CEO & Investor Conference. The company's Chief Executive Officer Anish Bhatnagar M.D. presented a corporate overview of the company at the conference.