On April 20, United Airlines Holdings Inc. (UAL) declared its financial results for the first quarter of fiscal 2022. While the earnings were not much impressive, the company expects much growth in the upcoming quarter, Thus, an upbeat outlook for 2022 caused the stock to soar in the after hours.
After gaining a minuscule 1.24% in regular trading, UAL went on to increase by a nice 7.59% in the late trading session. Hence, the stock was then trading at a value of $50.05 a share at a volume of 3.47 million.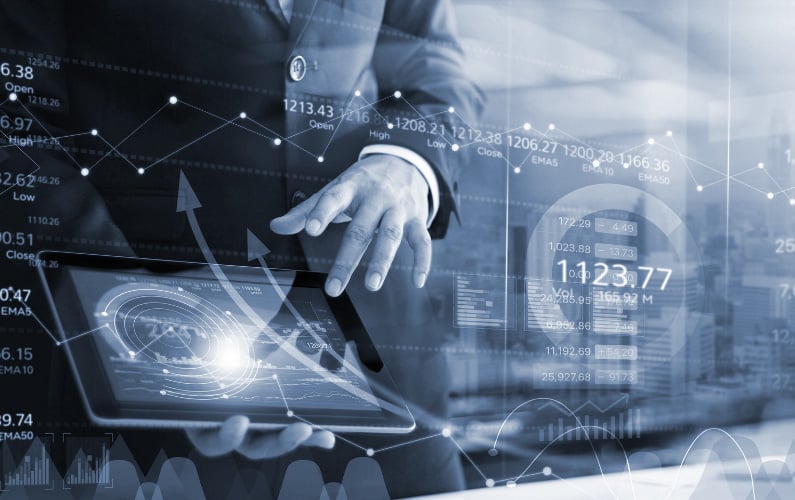 UAL's Q1 2022 Results Overview
The company's Q1 financials were a miss on both revenue and earnings as it faced some turbulence in the first three months of 2022.
Reporting a net loss of $1.4 billion, the earnings missed analysts' expectations by a few pennies.
Moreover, the company's Q1 operating revenue was $7.57 billion with a decline of 21% from 2019. Additionally, the year-ago revenue stood at just $3.22 billion. Analysts were expecting revenue of $7.68 billion for the quarter.
For fuel, UAL paid $2.88 per gallon in the first quarter of 2022 while the cost of a gallon of fuel was $2.05 in 2019 and $1.74 last year.
Compared to the Q1 of 2019, the company's capacity was down 19% in the first quarter of 2022.
UAL's Outlook for 2022
While the first quarter's earnings were disappointing, the company expects to have its first year of profitability since 2019 as the pandemic calmed down. Hence, for the ongoing quarter, the company expects a 10% operating margin with the highest quarterly sales in its history. UAL expects revenue per passenger mile to increase by 17% against 2019 in Q2 2022 as inflation cause higher fares, which in turn will cover increasing expenses.
Airline Industry's Turning Point
The airline industry was one of the most severely beaten down industries by the pandemic. Travel bans and restrictions caused the industry to nearly shut down as the pandemic escalated. But currently, the industry seems to be at a turning point as passengers return and are even ready to pay more to fly.
While the rising inflation and spiked fuel prices are still a threat on top of the crisis due to the Russia-Ukraine conflict and the possibility of new emerging variants of the virus, people are keeping up with readiness to pay higher fares.
Conclusion
Despite missed earnings for Q1 2022, UAL is looking forward to its first year of profitability in 2022 since 2019. The reason for this positive change is returning passengers and their readiness to pay the increasing fares as fuel prices take a toll on costs.