With all the scare on cybercrime, a recent NFT-related development has increased market fear. A group of hackers has emerged with the claim that they have gained access to the passports of every citizen of Belarus, including the country's president. The group, which identifies itself as the Belarusian Cyber Partisans, is now attempting to sell an NFT featuring the passport of the country's president. They claim the move to be a fundraising event, which will allow the group to combat the "bloody regimes in Moscow and Minsk".
Social media and tech giant, Meta inc. announced earlier today that both its platforms, Facebook and Instagram will allow for the sharing of NFTs. In order to facilitate this, Meta further stated that users on both platforms will now be able to connect their wallets to the sites and post their digital collectibles. The move is a fundamental milestone in the NFT world, pushing it onto the mainstream realm, and enhancing the experiences surrounding the concept.
The globally renowned French luxury design house, Hermès has filed a trademark in its name, in light of a strategy to explore the realm of NFTs. The trademark, which was filed last week, also mentions the brand's broader ambitions in the metaverse market, offering virtual marketplaces, and virtual fashion products, along with the trading of cryptocurrencies and NFTs. The move likely comes as the company seeks to transform itself as a forward-looking company, that stands ready to enhance the way in which it connects with its customers.
NFTs to Watch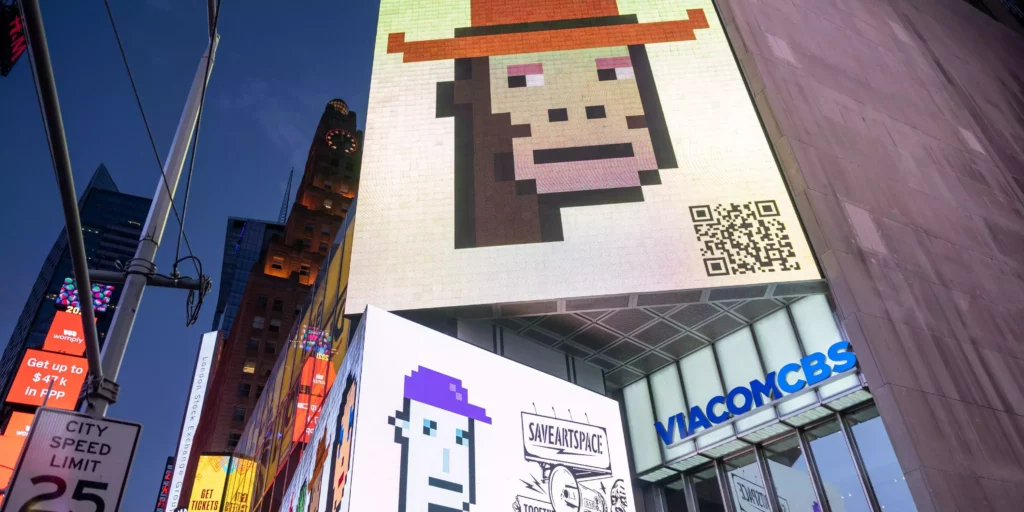 Decentraliens
The Decentraliens NFT is one that has everyone's heads turning, given its incredible rise of over 3880%, in the last 24 hours alone. Decentralians are essentially unique alien characters that have founded the Invisible College. Anyone holding these NFTs thus gains access to the incredible courses at the virtual college which are taught by some of the most influential names on the internet, such as Nas Daily, Ben Yu, and Zeneca.
There is a total of 10,000 Decentralien NFTs, and 1,100 owners of these collectibles. Each of these 10,000 NFTs brings together a unique combination of traits of algorithmic generation, which result in different degrees of rarity.
Clone X – X TAKASHI MUKARAMI
Yet another NFT that has been surging in popularity is that of Clone X, which boasts a volume of 424 Ethereum. The collection features a set of 20,000 next-gen pieces which are essentially avatars. Several fashion virtual products can retrofit Avatars within the Clone X ecosystem.
Much of the hype surrounding Clone X seems to relate to the upcoming forging feature that will release next week. This gives NFT holders a unique sense of creative freedom to personalize their digital collection as they deem fit. It also taps into metaverse applications, allowing users to try on purchased collections, through an augmented reality lens.