Every individual, to some degree, is faced with a mortal countdown clock toward retirement, running in their subconscious minds.
Coming to terms with the inevitability of one's old age is never an easy realization.
However, it is those that have planned far in advance for this phase of life, that end up most comfortable when faced with reality.
It should be the goal of every individual to ensure their future financial position in a post-retirement context is sufficient for the lifestyle they aim to achieve.
This would ideally consist of a robust net worth, which holds the inherent capability of generating a sustainable and passive income stream.
Of course, arriving at such an outcome in the future would entail making the right investment decisions in the present.
The smart investor ensures a periodic contribution towards such a retirement fund through current earnings.
In this article, we hope to shed some light on what we believe are ideal retirement assets to consider investing in.
We present to you the top 5 retirement stocks that one can steadily add to their portfolio. These would allow you to enhance your retirement investment.
What is a Retirement Income Fund?
Retirement income funds are like trusty companions that accompany investors on their journey toward a comfortable retirement.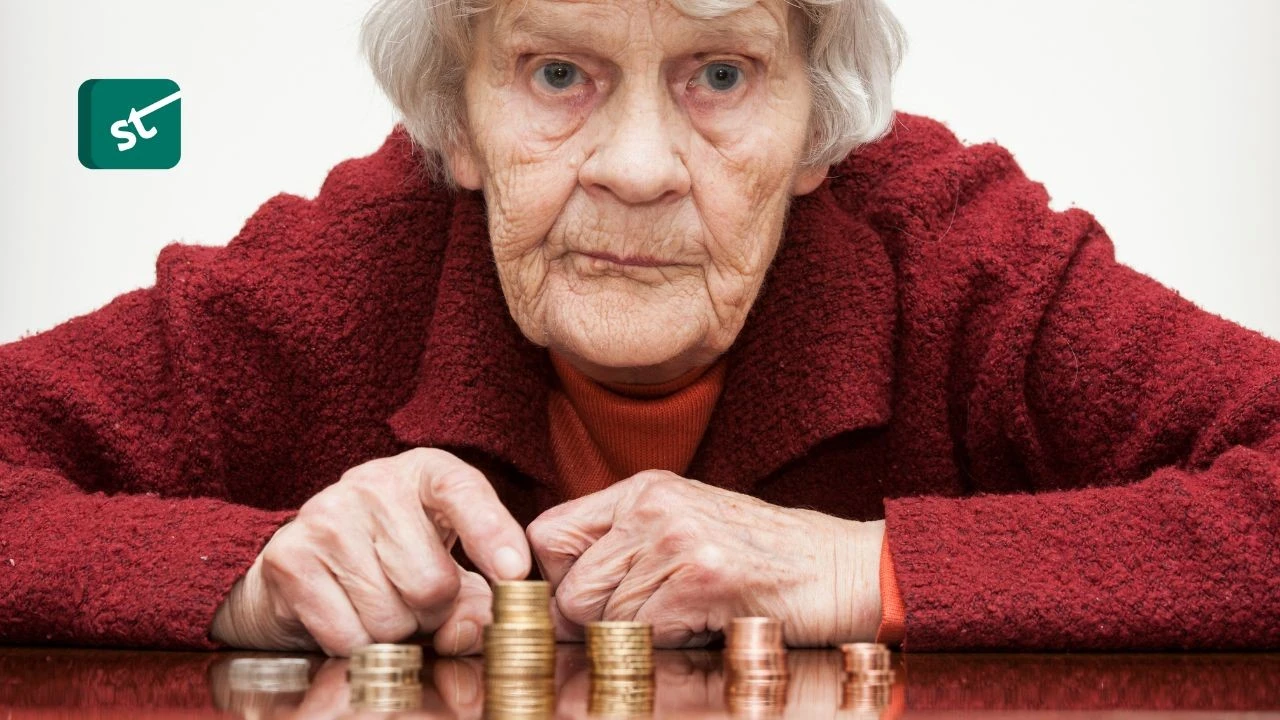 Picture this: you've worked hard for years, diligently saving and investing to build a solid nest egg.
Now it's time to transition from the accumulation phase to the distribution phase and enjoy the fruits of your labor. That's where retirement income funds come into play.
Let's delve into three key types of retirement income funds: balanced funds, bond funds, and dividend funds. Each has its own unique characteristics that cater to retirees' specific needs:
Balanced Funds

Balanced funds strike a harmonious balance between growth potential and income generation.

They accomplish this by investing in a diversified mix of stocks for retirement as well as bonds.

The stock portion provides the possibility of capital appreciation, while the bond component delivers a steady stream of income.

By combining the best of both worlds, balanced funds offer retirees the chance to savor potential market gains while mitigating risk and maintaining stability.

Bond Funds

Bond funds primarily invest in fixed-income securities such as government bonds, corporate bonds, and municipal bonds.

Bonds are like reliable friends who promise to pay you back with interest.

Bond funds focus on generating consistent income by collecting interest payments and returning the principal amount upon maturity.

This makes them ideal for retirees seeking reliable income streams and aiming to preserve their hard-earned capital.

With bond funds in their corner, retirees can sip their morning coffee and bask in the knowledge that their income is secure.

Dividend Funds

Dividend funds invest in dividend-paying stocks, which are shares of companies that distribute a slice of their earnings to shareholders.

Dividend funds are a popular choice for retirees looking to harvest a regular crop of income.

By selecting dividend funds, retirees can potentially enjoy a steady income stream from established companies with a track record of stable earnings and reliable dividend payments.
How Do Retirement Income Funds Work?
Knowing how retirement income funds work is essential for investors to make informed decisions and choose the right investment strategy, ensuring a reliable income stream and a secure financial future during retirement.
Retirement income funds operate by pooling together money from multiple investors, which is then managed by professional fund managers.
These managers carefully allocate the funds across various investment instruments such as stocks, bonds, and cash equivalents.
The goal is to strike a balance between growth and income generation, focusing on preserving capital while generating regular returns.
One of the key features of retirement income funds is their focus on providing a reliable income stream.
As retirement approaches, the fund's asset allocation gradually shifts towards more conservative investments, aiming to reduce volatility and protect the principal investment.
This strategy helps safeguard against market downturns and provides a stable income source for retirees.
Another important aspect of retirement income funds is their distribution strategy.
Instead of receiving lump-sum payments, investors typically receive regular payouts, usually on a monthly or quarterly basis.
These distributions can be adjusted based on the investor's needs, ensuring that they receive a consistent income stream throughout their retirement.
Retirement Income Fund vs Target Date Fund
It's essential to grasp the difference between Retirement Income Funds and Target Date Funds because it allows you to tailor your retirement investment strategy to match your specific goals and preferences.
By understanding these distinctions, you can make informed decisions that prioritize your desired income stream or potential growth while effectively managing risk.
It's all about finding the right fit for your personal journey toward a secure and fulfilling retirement.
| | | |
| --- | --- | --- |
| | Retirement Income Fund | Target Date Fund |
| Description | A Retirement Income Fund is designed to generate a steady stream of income throughout retirement. It focuses on balancing income generation with capital preservation. | A Target Date Fund is a diversified investment option that adjusts its asset allocation based on your expected retirement date. It gradually shifts investments from higher-risk assets to lower-risk assets as you approach retirement. |
| Objective | Provides a consistent income stream during retirement years. | Offers a more hands-off investment approach that aims to reduce portfolio volatility and protect your nest egg as you near retirement. |
| Asset Allocation | Primarily invests in fixed-income assets, such as bonds and dividend-paying stocks for retirement, to generate regular interest payments and dividends. | Allocates investments across a mix of asset classes, including stocks, bonds, and cash. The allocation adjusts over time to become more conservative as retirement approaches. |
| Risk and Return | Focuses on income generation and capital preservation, with potentially lower overall returns. | Offers potential growth through a diversified portfolio, but with a decreasing emphasis on higher-risk assets as retirement nears. |
| Suitability | Ideal for investors who prioritize a stable income stream and are less concerned about capital growth. | Suitable for those who prefer a more automated investment approach and want a balance of growth potential and risk management. |
| Decision Factors | Consider your personal preferences, financial goals, risk tolerance, and time horizon. | Assess whether a consistent income stream or potential growth aligns better with your retirement needs. Consulting with a financial advisor can provide valuable guidance tailored to your specific retirement goals. |
Top Retirement Stocks You Can Buy Right Now
Best Dividend Stocks for Retirement
In addition to the fantastic stocks for retirement detailed above, we present some honorable mentions of similar picks that pay stellar dividends: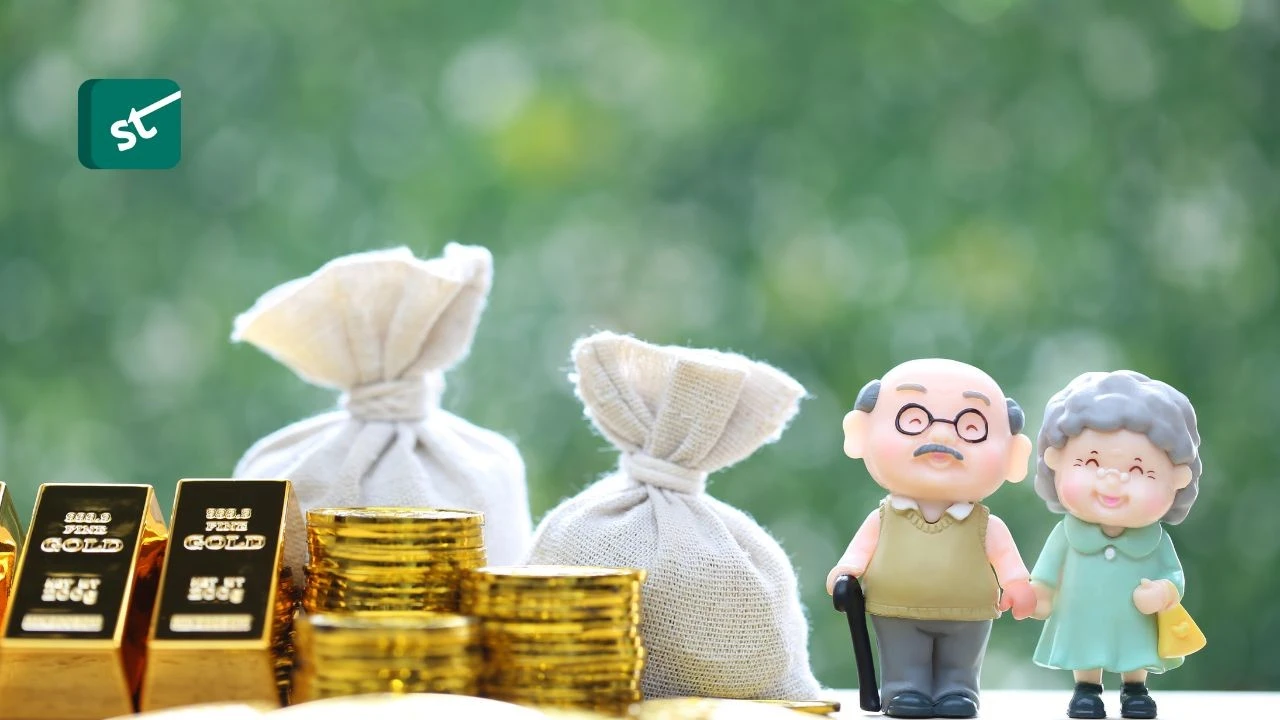 How To Buy Stocks for Retirement
Investing in stocks for retirement can be an exciting and rewarding endeavor. It's a way to potentially grow your wealth savings and secure a comfortable future.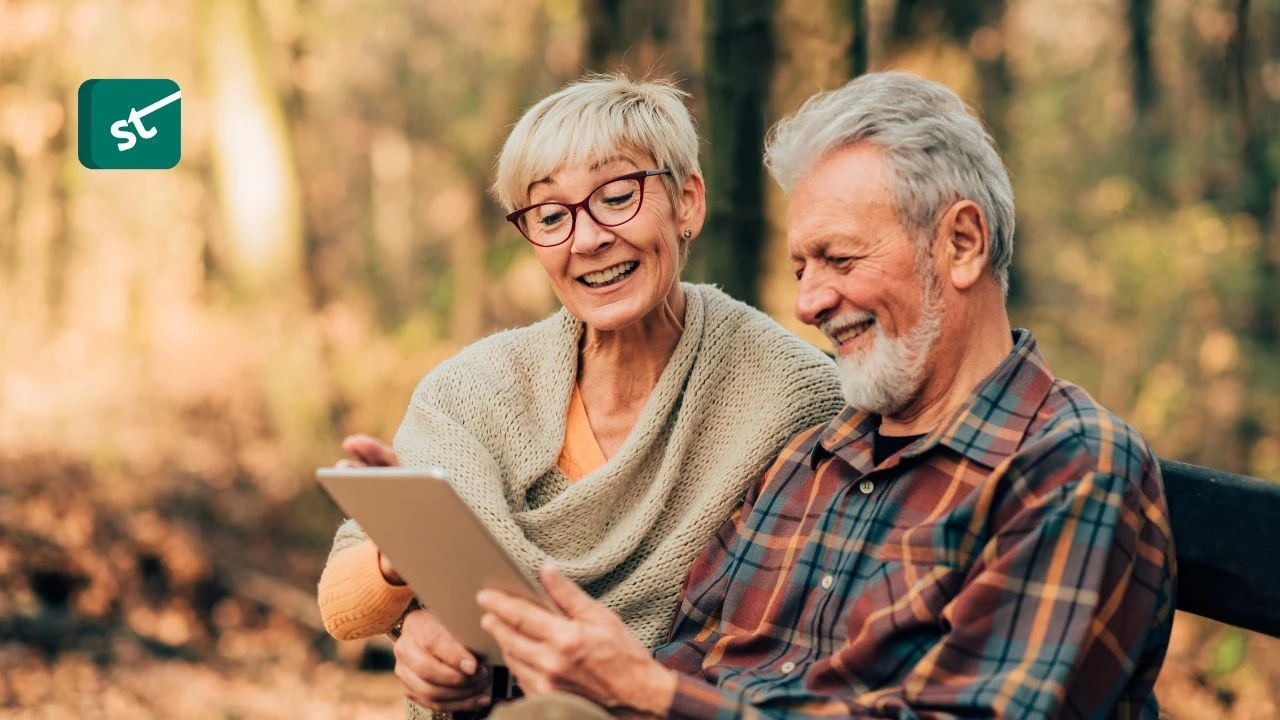 But how do you navigate the world of stocks for retirement? Here's a guide to help you get started:
Get Clear on Your Retirement Goals

Take a moment to envision your ideal retirement. What kind of lifestyle do you want? What expenses do you anticipate?

Knowing your goals will guide your investment decisions and help you determine the level of risk you're comfortable with.

Assess Your Risk Tolerance

Retirement investing generally calls for a more conservative approach. Consider your risk tolerance and strike a balance between growth potential and protecting your capital.

As you near retirement, gradually shifting towards more stable investments can offer peace of mind.

Do Your Homework

Research is key. Explore different stocks for retirement and understand the companies you're considering.

Look for established businesses with a history of steady performance and solid financials.

This information will help you make informed choices and minimize potential risks.

Diversify Your Portfolio

Don't put all your eggs in one basket. Diversification is crucial for retirement investing. Spread your investments across various sectors and industries to mitigate risk.

This way, if one sector falters, you won't bear the brunt of the impact.

Embrace Dividend Stocks

Dividend stocks can be a retiree's best friend. These stocks for retirement distribute a portion of their earnings to shareholders on a regular basis.

By investing in dividend-paying companies, you can enjoy a steady stream of income during retirement, providing financial stability.

Think Long Term

Patience is key when it comes to investing for retirement. While the stock market can be volatile in the short term, history has shown that it tends to trend upwards over the long haul.

Stay focused on your retirement horizon and avoid knee-jerk reactions to market fluctuations.

Seek Professional Guidance

Consider speaking with a financial consultant who has expertise in retirement planning.

They can help assess your unique situation, provide personalized advice, and help you create a tailored investment strategy aligned with your retirement goals.
How To Choose a Retirement Income Fund
Planning for retirement involves making smart investment choices that can provide a reliable and steady income during your golden years.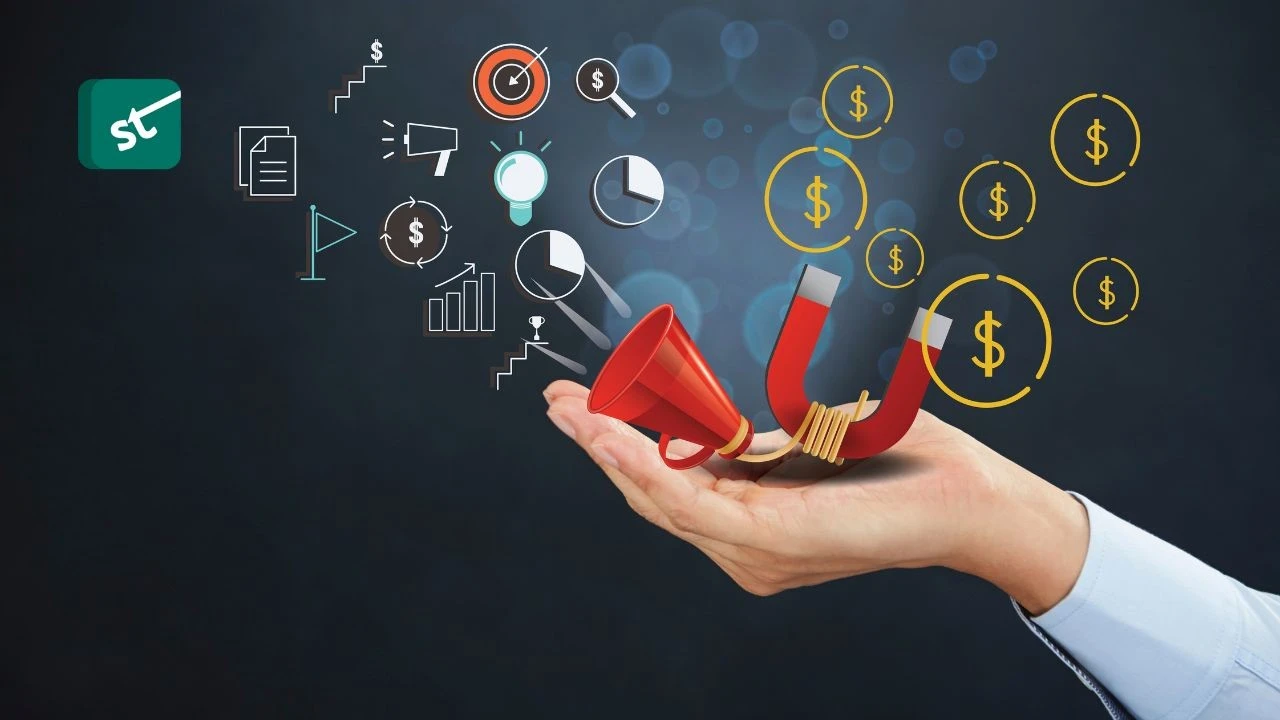 Retirement income funds are specifically designed to generate regular income to support your lifestyle after you stop working.
However, selecting the right retirement income fund requires careful consideration. Here are some important points to keep in mind:
Understand Your Retirement Income Needs

Start by assessing your anticipated retirement expenses and the income you'll require to maintain your desired standard of living.

Consider factors such as housing, healthcare, travel, and leisure activities. Understanding your specific income needs will help you determine the type and amount of income your chosen fund should generate.

Research Each Fund's Performance in Generating Retirement Income

When evaluating retirement income funds, focus on their ability to provide a consistent and reliable income stream.

Look for funds that have a history of generating regular dividends or interest payments.

Analyze their income distribution track record, paying attention to the frequency and stability of distributions over time.

Assess The Fund's Fees and Expenses for Retirees

Retirement income funds often charge management fees and other expenses that can impact the income you receive.

Evaluate the fund's expense ratio and any additional charges specifically related to retirement income distribution.

Seek funds with reasonable fees to maximize your overall returns and ensure a larger portion of your investment is working for you.

Talk With a Financial Advisor Specializing in Retirement Planning

Engaging a financial advisor who specializes in retirement planning can provide valuable insights and personalized guidance.

They can help you navigate the complexities of retirement income funds, evaluate your income needs, and recommend suitable options based on your retirement goals.

A financial advisor can also assist in creating a diversified retirement portfolio that includes income funds along with other investments.

Assess Your Risk Tolerance for Retirement Income

Consider your comfort level with investment risk when selecting a retirement income fund.

While income funds generally aim for stability, they still carry some level of risk.

Evaluate the fund's asset allocation, investment strategies, and historical performance during market downturns.

Choose a fund that aligns with your risk tolerance and provides a balance between income generation and capital preservation.
Conclusion
Planning for one's retirement may seem like a challenging endeavor, with many complex variables to factor into the decisions made.
However, it is extremely crucial to plan for the future, without compromise.
This would ensure one supports an adequate lifestyle solely through a passive income stream.
The list presented above includes stocks for retirement that stand ideal from such a perspective.
Each of these with their various strengths would be optimal stock to include within one's retirement portfolio.
FAQs
What Stocks Should I Invest in For Retirement?
For retirement, consider investing in a diversified portfolio of stable, blue-chip stocks with a track record of consistent dividends and long-term growth potential.
Is Investing in Stocks Good for Retirement?
Investing in stocks can be a beneficial strategy for retirement, as it has the potential to generate higher returns over the long term compared to other investment options.
Are Stocks Good for Retirement?
Stocks can be suitable for retirement, but it's essential to carefully assess risk tolerance, time horizon, and diversification to ensure a balanced portfolio aligned with retirement goals.
What Type of Stocks Would Be Useful for A 70-Year-Old Couple Who Is Recently Retired?
A 70-year-old couple who recently retired may benefit from investing in defensive stocks, such as those in sectors like utilities, healthcare, or consumer staples, which are relatively stable and provide consistent dividends.