With investors facing the panic of a looming recession, a number of stock categories are coming under the spotlight, as market participants consider parking their funds in different avenues. One area of high promise that has consistently been observed across investor discourse is the Chinese stock opportunity. Stocks of Chinese companies typically do not face the same macroeconomic headwinds that impact Western, and more specifically US stocks. Moreover, with the country gaining the edge over Covid-19, and lockdown relaxations anticipated, the Chinese economic engine is expected to once again go full throttle. Chinese stocks, which were held down, as a result of these conditions, face tremendous upside potential. China-based companies are increasingly aiming at taking the top spot in all major global market segments. Therefore, in light of this fierce ambition, we present a list of 5 great Chinese stocks for investors to buy, in no particular order.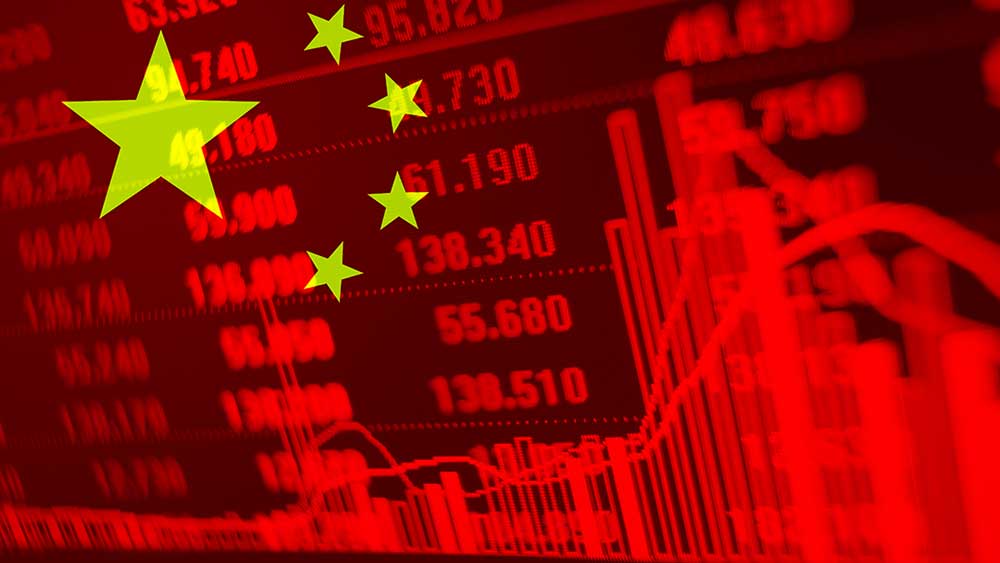 Baidu Inc.
The first stock on our list of Chinese stocks to buy is China's tech star, Baidu Inc. (NASDAQ: BIDU). Baidu offers a range of tech and digital services, yet what we find to be a potential game-changer is its self-driving services and fleet of robotaxis, which it markets under the brand, Apollo Go. Apollo Go has established itself as the undisputed leader in China's growing autonomous taxi realm. It has operations that span 10 Chinese cities and has reported half a million taxi rides in the last three quarters alone.
With recent developments, Baidu is well positioned to overtake both domestic competition such as the Alibaba-backed, AutoX, as well as global giant, Tesla Inc. Speaking of Tesla, its widely rumored self-driving taxi service is still awaiting launch, whereas BIDU is already making its mark on its market. This commercial head-start is likely to prove crucial on the competitive front for the company, allowing it to innovate at a faster pace than players such as Tesla.
Proof of Baidu's innovative superiority comes with Baidu's launch of the RT6 electric vehicle robotaxi. This spacious SUV with 36 sensors, is not only superior in terms of its taxi service but also promises a dramatic cut down in cost through optimization. This would allow the company to significantly scale up in the short-term and is in line with the management's strategic objectives to operate 100,000 robotaxis by 2030. Management remains confident that through this goal it could achieve annual revenue of up to $1.6 billion through this segment alone. This emphasizes the immense upside potential that is inherent to BIDU, owing to its superior market positioning against competitors and innovative approach.
Canaan Inc.
Second, we bring forth Canaan Inc., (NASDAQ: CAN) a company that has been making revolutionary strides in integrated circuit and chip research, design, and marketing. Canaan holds a market edge given its own application-specific integrated circuit chips, which is also known as an ASIC chips. As a result, the Beijing-based company is the world's leading producer of high-performance Bitcoin mining machinery. Demand for these mining systems is CAN's strongest growth driver, with it supplying heavily to some of the leading crypto-markets in the world, which include the US, Germany, and South Korea. These products accounted for almost 65% of Canaan's 2021 revenue.
Additionally, CAN's breakthrough ASIC chip development have also given the company exposure to a robust AI applications market. Given the small size and high-performance features of its chips, Canaan products are a preference amongst IoT developers, as well as those that work with facial recognition and speech analysis.
As cryptocurrencies continue to see wider adoption, demand for Canaan mining machinery is likely to see a surge in the long term. Although it operates in a highly competitive industry, Canaan takes lead over its peers, by its incredibly fast time to market. This strategic strength of the company had led to an early monetization of its ASIC chips, giving it a first-mover's advantage.
Considering the enormous upside potential inherent to CAN, and the significant tailwinds that support its flight, this Chinese stock is a great one to buy. Despite robust financials, the stock is down by over 60% since the last 12 months, indicating the significant discount it is trading at. This makes the stock even more attractive, considering the bargain it offers.
NIO Inc.
Number three on our list is the Chinese EV developer, NIO Inc. (NYSE: NIO). Looking at the company's present performance, there is much for investors to marvel at. This is a company facing the brunt of a supply chain lockdown, given China's strict Covid-related restrictions. Despite this, NIO more than doubled its annual revenue in 2021, from $2.5 billion to $5.7 billion. Similarly, its first quarter earnings for 2022 jumped by almost 25% on a year-on-year basis.
A reason for these impressive numbers despite severe supply challenges was the company's strategic decision to enhance production capacity through retrofitting existing systems. As a result, it managed to surpass its 2021 performance significantly, despite the smooth conditions of last year. For July, NIO delivered over 10,000 electric vehicles, which was a 27% jump against the prior year's July figure. Despite the such tremendous financial performance, the stock has fallen by almost 60% in the last 12 months. This signals perhaps one of the strongest 'buy-the-dip' opportunities out there, which is simply too good to ignore.
Moreover, we consider the relaxation of China's Covid-19 restrictions, which is already beginning to be implemented at gradual levels. If the company has been performing so impressively amid such overwhelming restrictions, one can only imagine the growth that NIO would take when the environment is eventually favorable to its operations. The stock, therefore, stands on the verge of an imminent price explosion and thus making its place in the best Chinese stocks to buy.
360 DigiTech Inc.
Next up, we present China's very own, fintech star, 360 DigiTech Inc. (NASDAQ: QFIN). Financial technology will forever remain a critical part of the stability of global systems. 360 DigiTech is well positioned to reap the benefits of the continuity and sustainability of fintech. After all, the company is the largest player in the world, in terms of its investment flow in monetary terms. 2021 had proven to be the most successful financial period for QFIN, despite the broader supply-related challenges faced. The company had continued its earnings per share growth spurt which saw a rise from 17.3 Chinese Yuan in 2019, to an impressive 37.6 just two years later.
Similarly, on the competitive front, no domestic peer comes close to 360 DigiTech, given its pioneer status as being the first player in the Chinese market to improve loan facilitation through its tech platform. With 193 million users, it is the leading Chinese loan provider. In the first quarter of 2022, QFIN reported the highest amount of loans provided within the country, as well as the highest revenue figure. Given the company's asset-light capital structure, it offers efficient solutions to its consumers.
Policy shifts by the Chinese government on tighter loan regulations further work in favor of QFIN. This is because the company's business model ensures targeting systematic risks and excess leverage. The result is a stronger market position, where the company further rises above its peers. As the Chinese economy takes off once again with the relaxation of Covid-related restrictions, so too is QFIN likely to rise significantly, and expand its scope of services. QFIN offers investors exposure to the oncoming Chinese financial boom.
JD.com
The final stock on our list, and far from being the least, is the Chinese internet tech company, JD.com (NASDAQ: JD), which is more commonly referred to as JD. Although the company provides a wide array of services, ranging from supply chain solutions to online healthcare provision, it is primarily a fast-rising e-commerce player. Its online marketplace platform boasts over 550 million monthly users. Despite China's recent economic slowdown, JD brought in annual revenue of a whopping $155 billion in 2021. The company has maintained annual growth rates of close to 30% for most of the last decade. According to Bloomberg analyst consensus, there is a high likelihood that sales will grow to almost $225 billion by as early as 2024.
Despite proposing such healthy financials, the stock had still fallen by 25% in the last six months. This was in large part due to the pessimism surrounding the Chinese economy, given the widespread lockdowns. This is further exacerbated by present tensions between China and Taiwan. At its present price of $55, JD is trading at an incredible discount. Its PS ratio stands at a mere 0.55, in comparison to the industrial median figure of 0.95. Analysts have placed a target price of almost $85, which suggests an upside potential of almost 55%.
As impressive as JD's performance is, its fundamentals are about to skyrocket for the company. Most of the headwinds that had been limiting its flight are beginning to subside. In addition to the relaxation of Covid-19 restrictions, strict regulation toward tech companies also seem to be coming to a close. The sooner one buys JD the higher their potential gain on the stock is.
Conclusion
Many describe the Chinese growth engine as being unparalleled to any other, given the rapid rise of its economy. Chinese stocks had increasingly faced a number of challenges and headwinds, which appear to be coming to an end. Despite supply chain complications and a tough economic environment, a number of Chinese companies had managed to deliver jaw-dropping performance and epic growth. With these headwinds turning into tailwinds, there is no telling just how high these stocks will fly. The Chinese stocks to buy in this article each point out some of the most promising Chinese companies which are on their way to becoming some of the greatest in the world.